7 Creative Fundraising Ideas For Church Groups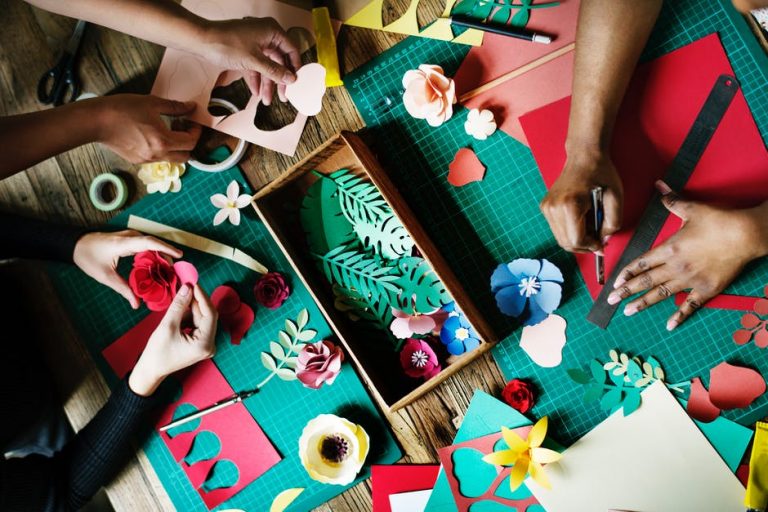 7 Creative Fundraising Ideas For Church Groups
Is your church looking for new ways to raise money? Is the old fashion yard sale not bringing in what it used to? We thought the same thing, that's why I decided to put together this list of 7 creative fundraising ideas for your church group.
Bible Journaling Classes – If you haven't heard of Bible journaling, then it's about time you get off your MySpace account and join us all in 2018! Bible journaling is a creative way to spend time in the Word. With markers, pens, stickers, stencils and so many other awesome supplies, you can doodle, create works of art, use typography or any other artistic release and have it show up in the margins of your bible. Usually, the artist finds a passage they want to get creative with and then unleashes artsy fartsy fury inside and outside and sometimes even on top of the margins which help bring that passage to life.How can you use this to help fundraise? You can hold a Bible journaling class and charge an admission fee with all proceeds going to your fundraiser.
Host an open mic – Hosting an open mic can be creative, fun and very entertaining. Get people to sign up and perform at the open mic and let them show everyone their hidden singing voice or future comedy career. Have people buy tickets to the open mic and all the money will go to your fundraiser.
Host a 5k fun run (or walk, or roll, or whatever) – Organizing a 5k fun run is cheap to set up and can be fun for everyone! Map out a route and have volunteers stationed along the way handing out water and towels. Then invite others who want to just be there for moral support and cheer on the contestants. People of all ages can choose to either run for that first place ribbon, or jog just to get in shape, or even just walk and chat it up with their friends.
One pound one dollar –

 

This is a fun one, and can get great results after the new year. A fitness challenge! Basically, contestants sign up, and for a set period of time, they compete to lose weight. They are weighed in at certain dates and for every one pound the contestant loses, they donate one dollar, but for every one pound they gain, they have to donate two dollars. You can even spice it up a bit, and have the contestants get sponsors and the sponsors will have to donate as well.
Forget washing cars, try something different and host a dog wash –

 

This one is pretty self-explanatory. Instead of hosting a car wash, have people come in and bring their dog, or other pet and give them a good scrub. This gives you not only a great opportunity to earn some money for your fundraiser, but a chance to sit down and know your neighbors and their furry friends.
Art class, or sip and paint – 

 

Do you have an artist in your church? Maybe you can find one that would be willing to volunteer their creative mind? Either way, host an art class such as pottery, origami or even a sip and paint with your favorite beverage. Charge a small fee for the class, and have fun!
Host a tea party or sign up for our Little Prayer Tea Fundraiser –

 

This is the one that inspired me to write this post for obvious reasons, but I wanted a place that I could easily create value for what we had to offer and also provide other creative ways to fundraise as well. One of our visions with Little Prayer Tea Company is to use our business to help support and serve others. A tangible way that we are able to accomplish this is by hosting tea parties and selling tea for fundraisers.The last tea party that we hosted had 18 people show up and we earned hundreds of dollars for the missionary we were fundraising for. Not only did we earn money for our missionary, but everyone that came got to enjoy time with friends, meet new people and they all had a wonderful time.Hosting tea parties is one way that we help our community, but if you are not located in our area, or don't have the resources to host your own, we offer custom tea tins for your fundraiser. If you choose to partner up with us, we will create a custom label with your fundraiser's story, information, website and whatever else and we offer 75% of our profit to your fundraiser.For more information on how to partner with us for your next fundraiser go to our fundraiser page here: https://littleprayertea.com/fundraising
Well, that's all I've got. I hope that inspires you for the next time you are looking to fundraise. Good Luck!
If you have any other ideas for a fundraiser, please leave them in the comments, I would love to hear from you.
Sincerely,
Ryan Conlon
Employee of Jesus Christ
Your Email Address Will Not Be Published. Required Fields Are Marked *